DearSir/Madam,
I writingto kindly invite you to take part in the pilot event of the SAURON project(Scalable multidimensionAl sitUation awaReness sOlution for protectiNg europeanports) (https://www.sauronproject.eu/) that will be carried out in theValencia port on Thursday, 2nd July at 10.00 CEST, 2020, through anonline tool.
SAURONproject addresses the topic CIP-01-2016-2017: Prevention, detection, responseand mitigation of the combination of physical and cyber threats to the criticalinfrastructure of Europe and put the focus on protection of EU Ports underTransport Infrastructure and means of transportation type of CI. The main goalof SAURON is to develop a Situational Awareness (SA) system to help port operatorsanticipate and withstand potential cyber, physical or combined threats to theirfreight and cargo business and to the safety of their employees, visitors,passengers and citizens in the vicinity.
Theproposed SAURON system will be tested and validated in the scope of aterrorist-attack scenario on the CSP Container Terminal, in the Port ofValencia.
We wouldlike to inform you that the demonstration of the pilot scenario of the SAURONproject will be recorded and retransmitted. For more information please contactMr. Rafa Company (info@sauronproject.com).
Below youcan find the invitation, the registration link and the agenda.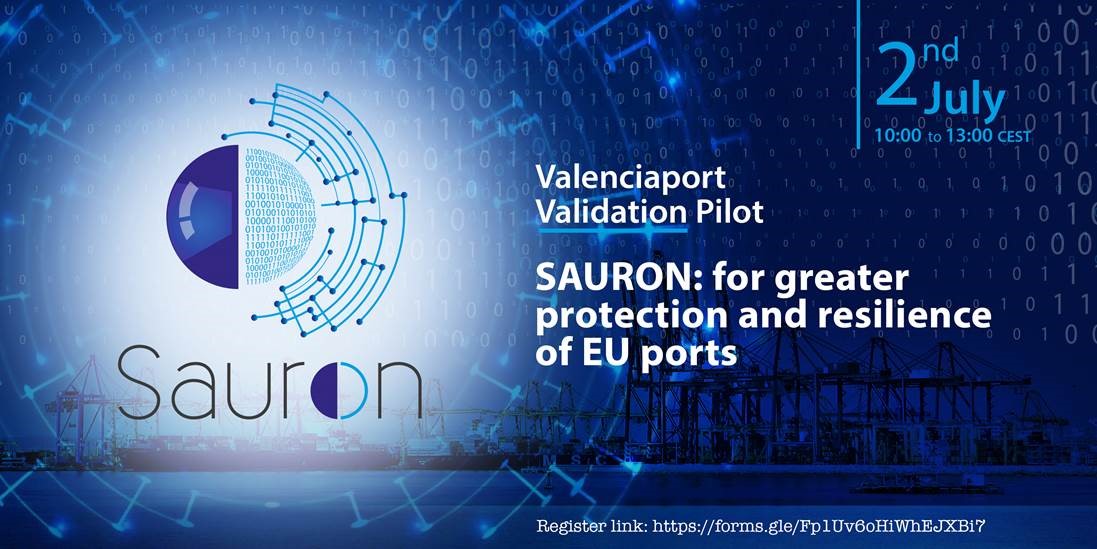 Link: https://forms.gle/Fp1Uv6oHiWhEJXBi7