Our partners

The Valenciaport Foundation for Research, Promotion and Commercial Studies of the Valencia region (Valenciaport Foundation) is a private non-profit research created in 2004 through an agreement between the most representative associations and companies of the Valencia logistics-ports community and various institutions of the Valencia region, all of which are involved in logistics and maritime transport.
Part of Valenciaport Foundation team consists of researchers specialised in transport economics, logistics and intermodality coming from the Institute of International Economics (IEI) of the universities of Valencia, Alicante and Jaume I of Castellón. The other part is composed of R&D&I specialists in the field of maritime and intermodal transport coming from the Foundation of the Port Institute for Research and Cooperation, this being an entity with renowned prestige in this domain. Finally, in the professional domain, the research team also includes staff from the Port Authority of Valencia itself and other companies of Valenciaport's ports-logistics community.
---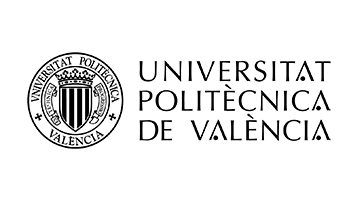 The Universitat Politècnica de Valencia (UPVLC) is a dynamic, innovative public institution, dedicated to research and teaching. UPVLC is comprised of 15 centres. Today, over 42.000 members integrate our academic community: 37.800 of these are students, 2600 are teachers and 1700 belong to the administration and services personnel. The UPVLC participation in SAURON will be performed by The Distributed Real Time Systems Lab.
The Distributed Real Time Systems Lab (DRTSL) belongs to the Communications Department (CD) the more important one within the UPVLC in terms of research projects development. The Distributed Real Time Systems Lab (DRTSL) has large expertise in the following research lines: Friendly Force Tracking (FFT) systems design and development, Distance learning systems, Training systems based on virtual and mixed reality development, Video surveillance systems design and development and Systems integration. DRTSL has developed SIMACOP system which has been acquired by the Spanish army as official Friendly Force Tracking (FFT) system in 2009 and it is fully deployed in Afghanistan, Mali and Lebanon. In the field of LEAs dedicated training UPVLC developed the NATO Counter Improvised Explosive Device (C-IED) Advanced Distance Learning (ADL) system and their operational training program based on virtual reality environment.
---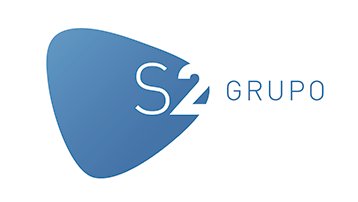 S2 Grupo is a European cybersecurity and critical information infrastructure protection (CIIP) company driven by an engineering and expert team whose mission is to help society and its stakeholders to mitigate the new technological and cyber risks. Through a strong R&D and innovation strategy, investing 20% of its annual turnover in R&D (average), and the S2 professionals' commitment, S2 Grupo has performed a 29% compound annual growth (CAGR) over the last 4 years. Last fiscal year (2015) S2 Grupo had EUR 8.4 million turnover and 200 employees.
Since S2 establishment, in 1999, S2 Grupo has become a leading company in the security sector at the national level. As part of the company strategic plan S2 is in the process of international growth in Europe and Latin-America. As result of the first phase of the plan, the first subsidiaries in Latin America (Colombia and Mexico) have been established in 2014 and projects in Austria, the United Kingdom, South Africa and Italy have been successfully developed.
S2 Group has offices in Madrid, Barcelona, Bogota, Mexico and Valencia. Since 2007, S2 has its Security Operation Center, S2 Grupo CERT FIRST, providing managed security services globally to private and public organizations, including several governmental CERT.
---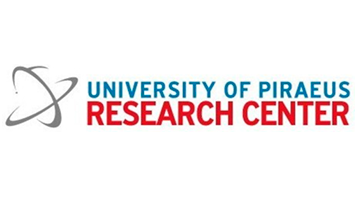 The University of Piraeus Research Center (UPRC - http://www.kep.unipi.gr) is a non-profit organization governed by an executive board formed exclusively by Faculty members of the University, appointed by the Senate as its Chairman. The University of Piraeus consists of 9 departments (Maritime Studies, Informatics, Digital Systems, Economics, Business Administration, Statistics and Insurance Science, Financial Management and Banking, Industrial Management & Technology, International and European Studies), each Department appoints one member to the Board.
UPRC provides administration and technological support to basic and applied research carried out by Faculty members (over 200 members) of the University of Piraeus since 1983. It is characterized by the following features: Its subjectivity in formulating and analyzing projects; Its ability and experience in supervising projects; Its competitive pricing policies in comparison with consulting firms, due to its non-profit nature; Its extensive experience in applied research and consulting due to the experience of the teaching staff of the University of Piraeus in both the Public and Private Sector specifically in the maritime and security arena;
---

The AIT Austrian Institute of Technology GmbH is an Austrian research institute with a European format and focuses on the key infrastructure issues of the future. With its five departments (Digital Safety & Security, Mobility, Energy, Health & Environment, Innovation Systems) it works in close collaboration with industry and customers from public institutions, striving to increase their added value through innovation and new technologies. As the largest non-university research facility in Austria, AIT has a long history and outstanding track record on participating and leading EU and national research projects. From AIT, the Digital Safety & Security Department will participate in the SAURON project.
The AIT Digital Safety & Security Department focuses on these two important aspects of ever-increasing relevance for today's citizens, which will also take centre stage in the information society of tomorrow.
The Digital Safety & Security Department is making a significant contribution to ICT and is devoting concerted efforts to guaranteeing operational efficiency and reliability of all critical infrastructures – both private and public – especially in times of potential ecological, economic and political crisis.
---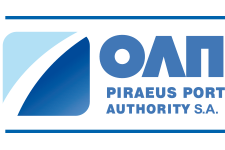 Piraeus Port, the largest port in Greece and one of the largest ports in the Mediterranean, plays a crucial role in the development of international trade as well as the local and national economy.
With a history dating from 1924 when major civil works started taking place, Piraeus Port today has a range of activities concerning the Commercial and Central Ports, ship services and real estate development.
Piraeus Port connects continental Greece with the islands, is an international cruise centre and a commercial hub for the Mediterranean, providing services to ships of any type and size.
Today P.P.A. S.A. employs more than 1.300 people and annually provides services to more than 24.000 ships. P.P.A. S.A contributes towards the local and national economic growth and is further developed by upgrading both the infrastructure and the services provided.
P.P.A. is developing into a modern and dynamic company that provides high quality services, keeps investors satisfied, ensures long-term employment and serves commercial transactions in Greece in favour of the national economy and the consumers in the most efficient way and within the context of the global port industry.
---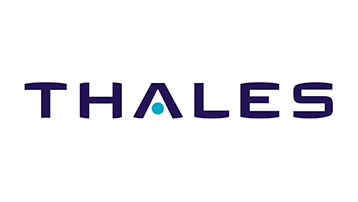 Thales is a world leader for mission critical information systems, with activities in three core businesses: aerospace (with all major aircraft manufacturers as customers), defence, and security (including ground transportation solutions). It employs 68000 people worldwide (50 countries). It provides its customers with all the key functions in the critical information loop, from detection and processing to transmission and distribution. Thales develops its strategic capabilities in component, software and system engineering and architectures through its R&T organisation. Designing and developing the mission/safety-critical information systems that underpin the company's leadership in aerospace, defence and security markets calls for comprehensive expertise in increasingly sophisticated technologies and the ability to integrate these technologies with large-scale software driven systems.
Thales Research & Technology (TRT), a network of corporate research laboratories of the Thales group, coordinates the research activities at the global level. TRT's primary mission is to forge links between the company and leading scientific bodies in each area of expertise in order to monitor the latest advances, develop disruptive technologies and expertise in new areas, attract talented science graduates and provide a platform for innovation and knowledge sharing to support company-wide projects. Most of these corporate laboratories are located on university campuses in immediate proximity to the company's research partners.
---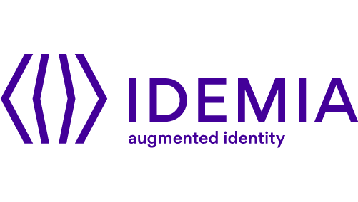 IDEMIA, Headquarted in Paris, France, is a global leader in security solutions. We employ more than 8,400 people in 40 countries. In 2015 we reported revenues of 1.9 billion, including 9% dedicated to R&D. Our unique expertise lies in providing cutting edge technologies for a wide range of markets and applications, including Civil Identification, Criminal Justice and Public Security, Transport and Border Control, Critical Infrastructures, Digital ID and Smart Transactions. With integrated systems operating in more than 100 countries, our solutions protect identities, ensure safety and safeguard privacy, for easier, everyday lives
MPH provides (multi-) biometric based technologies, products, and solutions that protect and secure personal identities and assets. MPH develops core technologies for screening and surveillance applications as well as a platform for mass video data analytics. IDEMIA, is a recognized world-leader in large-scale ABIS and ID management solutions that cover the complete process chain starting from the enrollment to the verification of biometric features.
---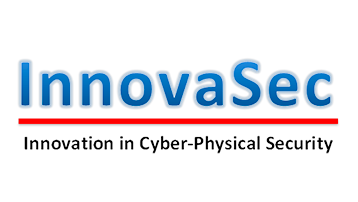 InnovaSec is a specialist company supporting the development of innovative cyber and physical security technology that meets the needs of users. It is a UK SME located within the Severn Valley Cyber Security Cluster which covers the area from Malvern in the north to the city of Bristol in the south of the region. Each of our four Directors has over 20 years' technical and business leadership experience. We lead or support teams who tackle demanding technical challenges or are developing new market offerings. Our experience comes from large and small businesses and from developing markets and supplying products and services across Europe and the US.
InnovaSec has close working relationships with public sector organisations such as international police forces and customs bodies, the UK Home Office, international ports and airports and private sector organisations supplying security services. We are currently working with universities and suppliers in Belgium, Croatia, the Czech Republic, Estonia, France, Finland, Germany, Greece, Italy, Spain, the Netherlands and Sweden. We work with these organisations in a variety of roles and are motivated by supporting them in improving and maintaining security standards for the European citizen.
---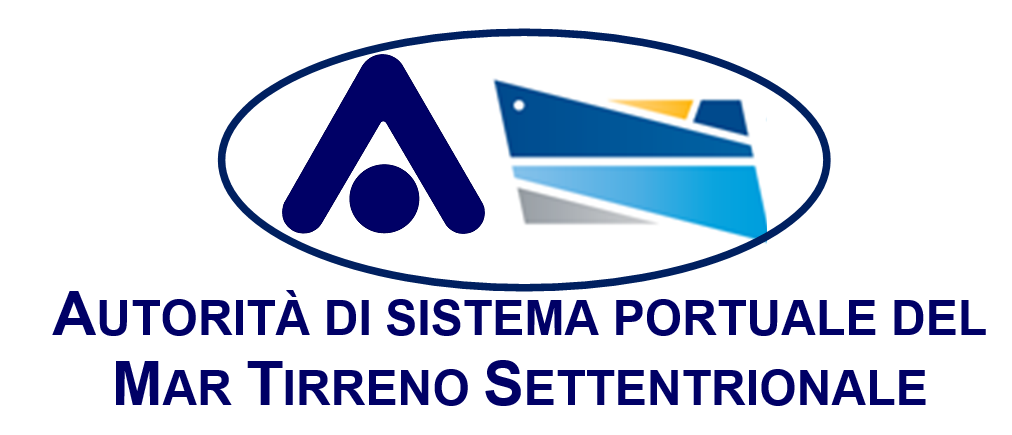 Livorno Port Authority is a non-economic Public Body in charge, according to art. 6 of law 84/94 of the Italian state, of "guidance, planning, coordination, promotion and control of port operations […] and other commercial and industrial activities taking place in ports, with powers of regulations and ordinances […]". Overseen by the Ministry of Infrastructures and Transportation (as all Italian Port Authorities), Livorno Port Authority is responsible for guiding, programming, coordinating and controlling port operations and other commercial and industrial activities carried out in the Livorno port. It is an administrative authority and cannot be directly involved in carrying out industrial or commercial activities by law. It elaborates and adopts Port Master Plan; leases maritime domain areas and assets falling under its jurisdiction: issues authorizations to work in the port; sees to dredging seabeds and, in general, to the maintenance of the common parts of port areas; assigns and oversees activities aimed at providing services of general interest.
Livorno Port has connections with over 300 ports all over the world. Its most intense traffic sectors are with the Mediterranean, the Middle and Far East, the African Continent and North and South America. The main shipping lines calling at Livorno are Zim Israel, Hapag Lloyd, MSC, Maersk, Hamburg Sud, CMA-CGM, Cosco, Yang Ming, Hanjin and K Line services. The port is also one of the top Italian arrival/departure ports for Motorways of the Seas, since RoRo cargo amounts to nearly 35% of the goods handled. The total traffic of RoRo Vehicles, with driver or not, is over 300 thousands vehicles /four million lineal meters).
---
KU Leuven (KU LEUVEN) boasts a rich tradition of education and research that dates back six centuries. It is currently by far the largest university in Belgium in terms of research funding and expenditure, and is a charter member of League of European Research Universities (LERU). KU Leuven conducts fundamental and applied research in all academic disciplines with a clear international orientation. It participates in over 540 highly competitive European research projects. KU Leuven takes up the 8th place of European institutions hosting ERC grants as first legal signatories of the grant agreement. To date, the 69 ERC Grantees confirm that KU Leuven is a breeding ground and attractive destination for the world's best researchers. In 136 FP7 Marie Curie Actions, of which 53 Initial Training Networks, hundreds of young researchers have been trained through research and have acquired the necessary skills to transfer their knowledge into the world outside academia. KU Leuven employs 7,018 researchers on its academic staff (2013). 39% of its graduate students and 36% of its postdoctoral researchers are international scholars.
KU Leuven Centre for Information Technology and Intellectual Property Law (CiTiP) is a research centre at the Faculty of Law of KU Leuven, with currently a staff of over 40 researchers specialized in legal and ethical aspects of ICT innovation. The centre is a member of the Leuven Center on Information and Communication Technology (http://www.kuleuven.be/LICT/) and iMinds (www.iminds.be). It has a solid track record as an ethical and legal partner in large international and interdisciplinary research projects and is internationally renowned for its expertise in the areas of data protection, privacy and information security law, new media and communications law, information rights management and intellectual property rights.
---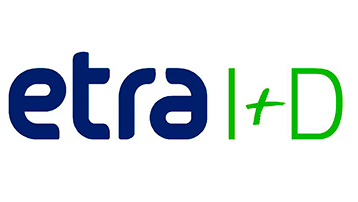 ETRA is a leading Industrial Group which constitutes the Smart City Center of Excellence of ACS Corporation (one of the largest construction and services corporations in the world). This key position is based in ETRA's intense research, development and innovation activities. ETRA's mission is putting technology to work for serving society in the fields of security, mobility, energy efficiency, and communications. The activity of the company – with a turnover of 220 M€ and a staff of 1.900 - started in the 70's and it is centered in four main activity lines: security (cyber and physical), mobility, energy management, mobility and ICT infrastructure. More than 50 cities around the world use ETRA's technologies and systems, and different ports in Spain (mainly in Galicia, Cartagena and Valencia region) use some of the solutions provided by ETRA. The main market areas of ETRA Group are Spain, South-Central America, South East Asia and the EU.
ETRA's customers are typically public authorities and large institutions who use the large scale real-time control systems and information management services provided by ETRA, these systems run in complex infrastructures which requires integration of different heterogeneous elements, the efficient integration and deployment of those is at the core of the company. The business area of Security –considered both vertically and horizontally across the other business areas- accounts in ETRA for a substantial 50% of the company turnover. As a result of its activities, one of the core businesses of the company is the development and delivery of turnkey ICT systems to manage critical infrastructures. Furthermore, in most cases it is ETRA's staff who runs the CI for our customers –public authorities, large infrastructure operators, etc.
---

CSPV's mission is to provide a first class port and maritime logistics service recognized for continuous improvement in a safe working environment and to be the first choice for its customers. As the leading ports and transportation operator in Spain and provides flexible complete solutions for:
MANAGEMENT, OPERATIONS AND DEVELOPMENT OF TERMINALS AND PORT FREIGHT HANDLING. Containers, automotive, multi-purpose, bulk, conventional cargo and rail terminals.
MARITIME SERVICES. From port husbandry to full commercial representation, including specialised transport solutions.
LOGISTICS SERVICES. Offering warehousing and a full range of freight forwarding and full logistics services by sea, air or land, nationally and internationally, through a network of owned companies and agencies.
PORT SERVICES. Rail and road transport and container depots.
During 2015 CSPV PORTS attended more than 9,500 ship calls, moved more than 14 millions of tonnes of cargo, more than 1,175,000 vehicles and 4,3 millions of TEUs. CSPV operates 17 strategic terminals in Spain and employees 4,000 persons.
CSPV PORTS is in charge of long-term concession of terminals and port handling licenses managed by an expert team of professionals with significant investment in facilities and the latest equipment.
Regarding security management systems our facilities comply with the ISPS code, having a PFSO (Port Facility Security Officer) representative in those facilities where such figure is required by the Port Authority. CSPV facilities also comply with the national royal decree R.D. 393/1997 regarding 'Autoprotection management systems', counting with an 'Autoprotection Plan' for each site.
---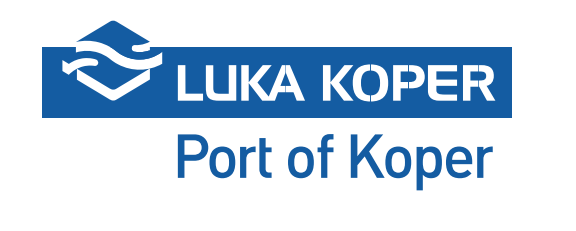 Luka Koper, d.d. is a company with almost 60 years of tradition that manages the area of the Port of Koper and from 2008 onwards operates all its terminals on the basis of a 35-year long concession agreement signed with the Republic of Slovenia (represented by the Ministry of Infrastructure).
The Port of Koper, which lies at the northern edge of the Adriatic Sea, is the only Slovenian international port. The port stretches on an area of 280 hectares where practically any kind of cargo is being handled and stored – from general cargo, perishable goods and livestock to containers, cars, dry and liquid bulks. The Port of Koper is a transit oriented port. Less than 30% of the handled cargo is covering cargo flows related to the domestic Slovenian market, while the rest of goods are transits for Austria, Italy, Hungary, Czech Republic, Slovakia and other Central and Eastern European countries. With almost 60% of cargo volumes depending on railway logistics, the port has also a very positive modal split in favour of railway. In terms of TEN-T regulation, the port of Koper is a core port on the BAC and MED multimodal priority CEF corridors.
The port traffic amounted to 20,7 million tonnes of cargo in year 2015, including almost 800.000 container TEUs and overpassing 600.000 of cars (finished vehicles). Due to a positive and intensive growth of traffics in recent years, mostly fulfilling existing port's capacities, there are ambitious investing plans in the coming years, supported also by realistic market potentials. It is estimated that about 5000 people are directly or indirectly employed by the port business in Slovenia, which means that the port sector is one of the most important economic activities in the Coastal-Karst region.
Today Luka Koper employs directly 866 employees and is a social and environmental responsible company. Therefore, monitoring and managing environmental impacts of the port activity has become part of regular company activities. The certificate ISO 14001 was upgraded in year 2010 with the company's certification in accordance to the EMAS scheme.